What is a Deep Clean?
In the commercial cleaning business, a deep clean is generally used to describe what can also be called a "hygiene clean", i.e. a thorough cleansing that specifically includes a complete de-greasing, disinfection and de-odorising of the site.
This type of cleaning service is primarily designed for businesses that are required to meet certain hygienic or sanitary standards, such as: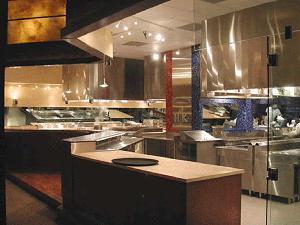 restaurants and other catering businesses,
factories involved in the production or packaging of food,
medical / healthcare providers,
hotels, spas and sport clubs
The ICC Deep Clean Service
A deep clean from ICC usually involves the scrubbing, scouring and washing of walls, floors, fixtures and furniture with suitable agents to eliminate both visible stains and invisible bacteria.
If you need cleaners that really will remove a lot more dirt than meets the eye, then please get in touch with us to book a deep clean. Alternatively, please follow the links below to find out more about the other cleaning services we provide.
Related Cleaning Services