The Industrial and Commercial Cleaning Company Limited provides a wide range of professional cleaning services principally focused on retail fit-out, construction and related sectors.
In addition to our specialised services mentioned below, we can carry out the following: high dusting, large floor area renovation, hygiene cleans, glazing cleaning, large area carpet cleaning, shop fixtures/fittings, ceiling cleans, trouble shooting … in fact, any thing you need.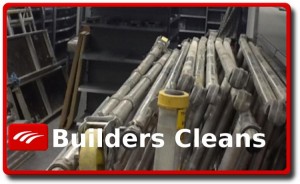 If you are a shop fitter or a property developer, then you will know that the cleanliness of the finished site is key to getting your clients approval on the day of handover.
A proper builders clean involves more than a quick wipe round and a mop of the floors. It's either clean, or it isn't.  If you want good KPI scores, then you need an after builders clean from the Industrial and Commercial Cleaning Company. >>> Read More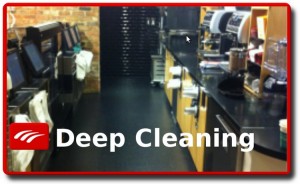 In the commercial cleaning business, a deep clean is generally used to describe what can also be called a "hygiene clean", i.e. a thorough cleansing that specifically includes a complete de-greasing, disinfection and de-odorising of the site.
This type of cleaning service is primarily designed for businesses that are required to meet certain hygienic or sanitary standards, such as… >>>read more
At ICC Cleaning, we understand that on the day of handover, a spotless site makes the whole process easier… We cover all aspects of site cleaning, including builders cleans, building wash-downs, pressure washing, carpet cleaning, deep cleans, floor maintenance, sparkle cleans, stone floor honing, window cleaning services (internal and external) – whatever your cleaning needs, we can deliver the finish…  >>>read more
Time and time again we have come up against issues with hard to reach glazing. The issue isn't just access, but also mess.
The conventional method of cleaning glass will always lead to drips of dirty water descending. Time has to be spent sheeting up areas to protect floor finishes, stock and decorations. Carrying out these works conventionally has always lead to the need to redecorate in some areas where dirty water has soiled decorations.  >>>read more
The different kinds of new finishes being used in the modern day shop fits are easily damaged by inappropriate cleaning processes or equipment, and the use of unsuitable cleaning agents must be avoided at all costs. We can provide advice, assessments and/or training to help you ensure that your cleaning methods and solutions are apt for the material of the surfaces being cleaned. >>>read more