In commercial cleaning contracts for site hand-overs there is no room for error …
Our Total Quality Management system is about ensuring that our people have the right brief and tools for every job, and are always able to get to the right location at the right time. Above all that, it is about having the right management, administration and communication systems in place to make sure all elements work seamlessly together.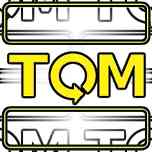 To achieve this, we have developed an integrated process management system. We use professional project management software to control and monitor all our commercial cleaning operations and provide our staff with the latest technology devices to access and input data.
For example, the introduction of site auditing software has allowed us to significantly improve our remote management capacity, particularly in the enforcement of compliance to procedures and check lists.
Using the cameras on their i-pads, our people are now able to instantaneously generate pdf reports, including photographs and electronic signatures, wherever they are.
This also directly benefits our clients – having got the full report via email, your contracts manager can keep his mind at rest on his way to a handover in the morning. Your commercial team will also have a visual record of any issues that may require contra charging to other contractors, helping with cost management for cleaning on your projects.
Please see the Sample Site Cleaning Report below.